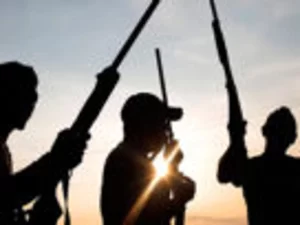 The New Nigeria Peoples Party (NNPP) candidate for the 2023 senatorial election in Nasarawa State, Dr Wakili Kabir-Muhammad has narrowly escaped an assassination attempt by unidentified gunmen.
According to reports, the attackers stormed Kabir-Muhammad's home in the Government Reserved Area of Keffi, a local government area in Nasarawa State, over the weekend.
Prior to the attack, Kabir-Muhammad had challenged the election results that declared Ahmed Wadada of the Social Democratic Party the victor in the Nasarawa West Senatorial Zone.
His objections were submitted to the Election Petition Tribunal.
In a press briefing held in Lafia on Monday, Kabir-Muhammad suggested that the incident had political implications.
He confirmed that he has reported the matter to the Police Area Command in Keffi LGA.
The candidate described the attack as "having two fundamental issues; one is political, while the other might not be told now, which is best known to me."
He also hinted at potential suspects from his business and political circles.
Providing more details about the attack, he said, "I narrowly escaped death yesterday because the unknown gunmen came in full force, as I was told by my family, whom they met during their operations, and threatened to kill if they failed to disclose my whereabouts."
Kabir-Muhammad explained that the intruders, armed with three AK rifles and a pistol, focused their questions on his location.
At that time, he was away for a meeting with his wife, leaving his family in a frightening situation.
The senatorial candidate expressed concern over the "troubles emanating from political jingoism" and affirmed his intention to thoroughly investigate the issue through the proper authorities.
The post NNPP Senatorial Candidate Escapes Assassination In Nasarawa appeared first on Naija News.