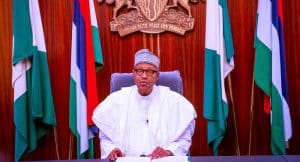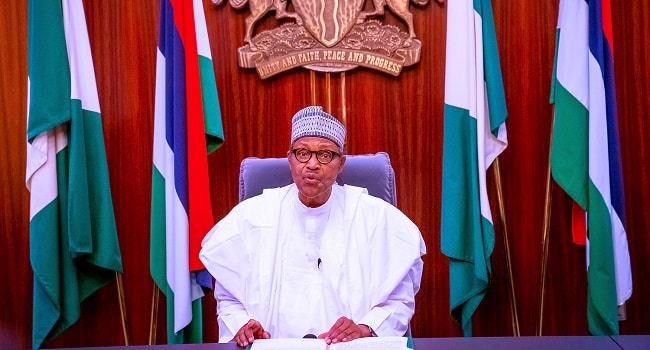 Daura, the hometown of President Muhammadu Buhari in Katsina State, is currently bolstering security measures in anticipation of his return.
President Buhari, who is set to relinquish power next week after finishing his second term in office, will pass the mantle to President-elect, Bola Tinubu.
As the town prepares to welcome their influential son, who has brought Daura into the spotlight, a sense of anticipation is palpable throughout the community.
The Daura Emirate Council is planning a grand durbar, a traditional horse-riding event, in honour of Buhari, also known as Bayajidda II.
Other local customs, such as dambe (boxing), Kokawa (wrestling), and Sharo/Shadi (Fulani traditional festival), will also be part of the welcoming celebrations, Daily Trust reports.
Security provisions have been enhanced around the president's neighbourhoods, with barriers installed on all roads leading to his residence.
While the increased security measures restrict access to the president's residence, the heightened security ensures the safety of the returning president.
Residents are expressing delight and readiness to welcome their president home.
Alhaji Labaran Maiyadi Daura, a businessman in a chat with Daily Trust said, "We are grateful to God Almighty for showing us the successful and peaceful end of the administration of General Buhari. We have witnessed tremendous developments, not only here in Daura but throughout the nation, and peace has returned to the nation."
Another resident, Aminu Muhammad Daura, spoke of the town's excitement for Buhari's return, praising the president for his contributions to Daura's development.
He mentioned that Daura is now well-equipped with all amenities necessary for a comfortable life, including robust security measures.
However, some residents expressed mixed feelings, as they anticipate missing the unique privileges that come with being the president's hometown.
The post Tight Security As Daura Prepares For Buhari's Return appeared first on Naija News.