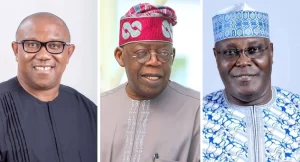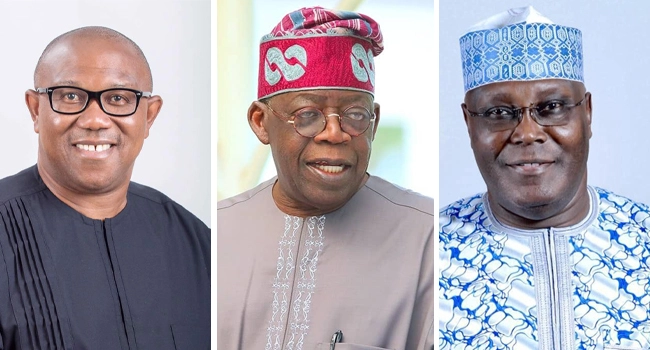 The Peoples Democratic Party (PDP) and its presidential candidate, Atiku Abubakar, have backed the move to combine the three petitions challenging the victory of Bola Ahmed Tinubu in the February 25 election.
Naija News reports that during Monday's proceeding, Atiku argued that the consolidation of the petitions of his clients with that of Peter Obi of the Labour Party (LP) and Allied Peoples Movement (APM) would ensure quick disposal of the cases.
Represented by one of his lawyers, Eyitayo Jegede (SAN), the former Vice President canvassed that the interest of justice would prevail when the petitions are accorded expeditious hearing.
Atiku said the ultimate purpose of the petitions is the reason the petitioners deserve a speedy hearing, adding that there are several provisions of the Electoral Act 2022 which give powers to the Court to merge petitions for quick disposal in the interest of justice.
He insisted that the three petitions though filed by different parties are targeted at the same 2023 presidential election and the same declaration of Tinubu as the winner.
"The petitions from their contents and foundation are flying together with equal force to the same direction of righting the wrongs in the election", he said.
Atiku argued that it is natural and appropriate for the Court to do everything within its power and the law to bring justice to the parties.
He asked the Court to disregard the objections by Tinubu and the All Progressives Congress, APC, adding that their motive is to delay the hearing of the petitions against natural justice.
However, the Independent National Electoral Commission INEC represented by Chief Kemi Pinheiro, SAN said it would abide by the decision of the Court.
Meanwhile, the Chairman of the Court, Justice Haruna Simon Tsammani has fixed Tuesday, May 23 for ruling on the matter.
The post Atiku, PDP Back Move To Consolidate Petitions Against Tinubu's Victory appeared first on Naija News.