Celebrity weddings are one of the top events in the entertainment industry that always shakes the online community.
Apart from the buzz it creates online, many fans and followers are always excited to see their favorite celebrity walk down the aisle with their lover.
However, some celebrities tend to keep their relationship under wraps until they finally get married, little wonder they always publicly deny dating.
In this article, Naija News highlights six Nigerian celebrities that denied dating and later got married to their colleagues.
1. Bimpe Oyebade and Lateef Adedimeji: The love story of the Yoruba Nollywood stars who tied the knot in December 2021 cannot be forgotten in a hurry especially after actress Bimpe repeatedly denied dating her husband, Lateef Adedimeji.
The Yoruba actress in an interview with BroadwayTV in 2020 said Lateef is not her type of man and would not oblige to a relationship with him.
In her words, "I am not in a relationship with Lateef Adedimeji, but we are friends. I won't deny the fact that we are friends, we are close friends. We are not in a relationship; we are both in different relationships. When you are too close to the opposite sex, it's a problem.
"People think you are dating. I would say no to Lateef if he asks me out because he is my friend and I already see him as a brother. He is not my type"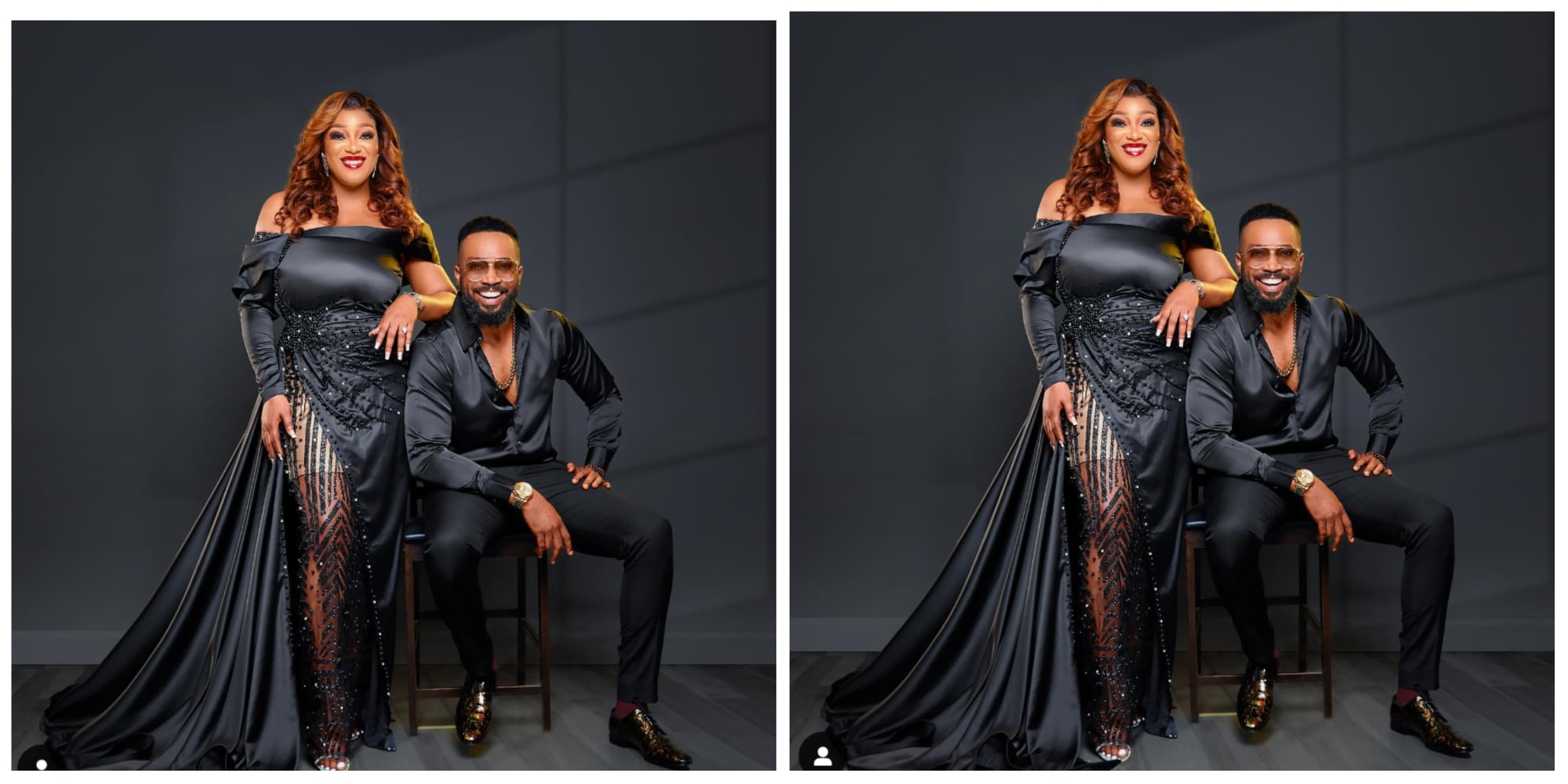 2. Peggy Ovire and Frederick Leonard: The Nollywood stars tied the knot in October 2022 in a star-studded event in Warri, Delta State.
Peggy and Freddie's relationship was an on-and-off thing that left fans guessing about the actual state of things.
Their relationship dates back to 2015 when Leonard confirmed they were dating, however, Peggy in 2017 during an interview with Uti Nwachukwu on the 'Jara' Show denied romantic affiliation with the actor.
3. Simi and Adekunle Gold:  The popular singers, who have made names for themselves in the Nigerian music industry tied the knot in January 2019.
Amidst speculations of their romantic affair, the singers denied being in a relationship but their fans failed to believe them.
Simi also during an interview with PUNCH before their marriage in 2019 denied dating Adekunle and other male singers romantically linked to her.
She said, "There is no love triangle between Falz, Adekunle Gold and me. They are both great artistes that I work with and I enjoy working with them, that's it"
4. Regina Daniels and Ned Nwoko: The marriage of Reginal to Nigerian billionaire Ned Nwoko broke the internet in 2020.
Although there were speculations that the duo were dating after being spotted together at public events but Regina refused to confirm or deny her relationship with Ned.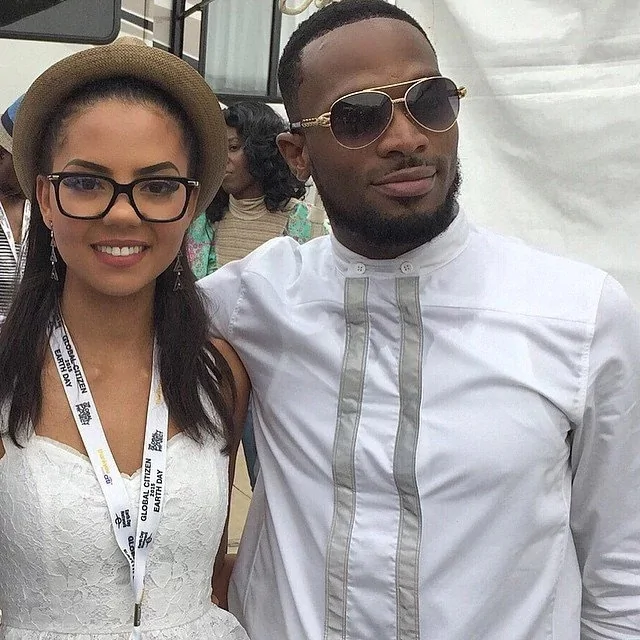 5. Dbanj and Didi Kilgrow: Nigerian singer, Dbanj also kept his relationship with his wife Didi Kilgrow under wraps until they got married in 2016.
The singer during an interview with Beat FM in 2017, said he kept his relationship a secret because he didn't want the complications and attention of a celebrity relationship.
He said, "I decided to keep my marriage to Didi a secret because based on experience relationships like this get mixed with media hypes and speculations and then it becomes complicated"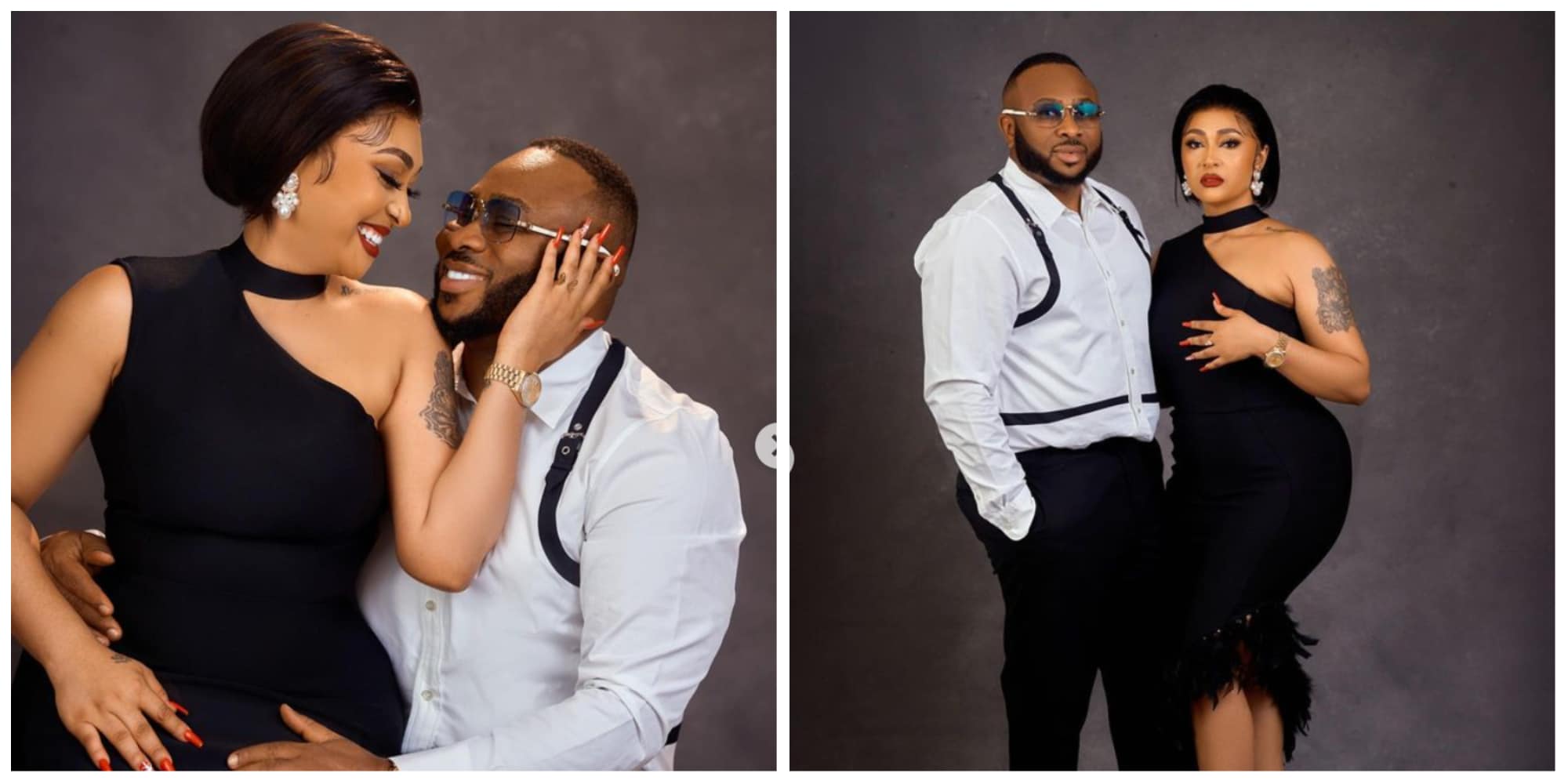 6. Rosy Meurer and Olakunle Churchill: The couple set tongues wagging in 2019 after secretly tying the knot.
Up till date, it is widely believed that Rosy snatched Olakunle Churchill from his first wife, Tonto Dikeh.
In 2017, the Gambia-born actress in an interview with HipTV ruled out the possibility of having an affair with Churchill, while referring to him as a brother and mentor'
She said, "It's irritating to the ears. It's just like saying 'are you sleeping with your brother'? First of all, the person in question is the CEO of Big Church Foundation, Olakunle Churchill. This is somebody that I've known for years,
"As a member of his foundation, he's a family to me. His wife is also a family to me. We've hung out together before and l don't see a big deal there. People should stop saying what they don't know. This is my mentor whom l look up to"
The post Six Popular Nigerian Celebrities That Publicly Denied Dating And Later Got Married appeared first on Naija News.