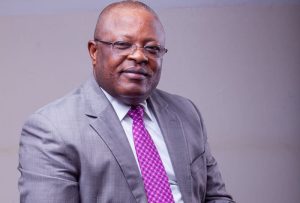 The outgoing governor of Ebonyi State, David Umahi, has revealed why he backed out of the race for the Senate Presidency seat.
Naija News reports that Umahi, who is a first time senator, had stepped down his ambition of running for the Senate Presidency seat of the incoming 10th National Assembly last week.
According to Jim, the reason why he backed out was because of his respect for the President-elect, Bola Tinubu and for his party, the All Progressive Congress (APC).
The governor made this submission while featuring on Channels TV's morning programme, Sunrise Daily.
Umahi explained that it had always been his dream for southeast to be at the center and that was what informed his style of politics.
He said "The President-elect called me and said look, 'I am committed to the zoning to South south,' and I say sir, I will not disobey you, and I have never disobeyed any sitting President, even when I was in PDP, I was always defending president, not because he was doing everything right. But the ones he was doing wrong, is for me to advise him, sitting like this. Not to bring it to the public.
"I am the chairman of the Akpabio Barau campaign. I do not need to be Senate President to be able to bring my people to the centre. By obeying the leadership of the party, by obeying the President-elect, I am already endearing the people of the Southeast to the heart of the leaders.
"I said, look, the southeast are team players. As the chairman of Southeast governors forum, I am one of the faces of the south eastern people, therefore, I need to pave the way for my people. I need to be appealing before the other regions of the country. Look , we can work together, look, we deserve the unity of the country, and that is the reason I said, I will not disobey the party and its leaders.
"Throughout the President-elect swearing in to become president, I will not disobey him and I will not encourage my people to disobey him."
Umahi who explained that these were factors that informed "my reasons why I backed out," noted that "My interest in politics is to integrate my people to be at the center.
"Doing that is not by sentiment. It is not by allowing people to be more catholic than Pope, you have to genuinely set out to do that.
"It has to be in obedience to your party, leaders and telling your people the truth. They maybe going the wrong way to get to the right way. You have to be courageous and bold to tell them the truth."
The post Gov Umahi Reveals Why He Dropped Senate Presidency Ambition  appeared first on Naija News.