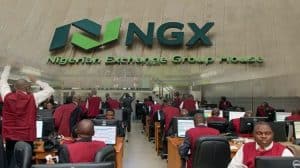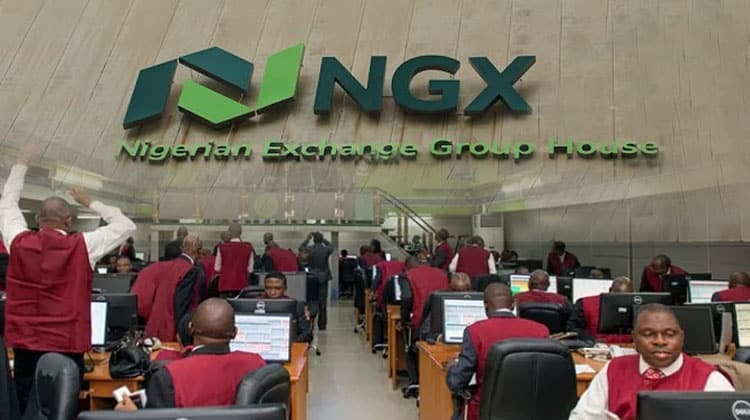 Financial Services Industry led the market activity chart as stock investors lost N136bn at the end of trading last week on the Nigerian Exchange Limited.
Naija News reports that the All-Share Index depreciated by 0.48 per cent or 250.69 base points to close of trading at 52,214.62 last week Friday.
All other indices finished higher except for NGX Main Board, NGX 30, NGX Banking, NGX AFR Bank Value, NGX MERI Value, NGX Industrial Goods, and NGX Sovereign Bond which depreciated by 0.85 percent, 0.12 percent, 0.99 percent, 1.45 percent, 1.11 percent, 3.36 percent and 4.83 percent respectively while the NGX ASeM index closed flat.
At the end of last week, the Year-To-Date returns rose to 1.88 percent from 1.78 percent recorded on Thursday.
In the last trading week, a total turnover of 3.602bn shares worth N36.451bn in 27,801 deals was traded by investors on the floor of the NGX against a total of 2.973bn shares valued at N22.828bn that exchanged hands the previous week in 23,765 deals.
Activity Chart
The Financial Services Industry (measured by volume) led the activity chart with 3.150bn shares valued at N27.484 bn traded in 14,987 deals; contributing 87.47 percent and 75.40 percent to the total equity turnover volume and value respectively.
The Conglomerates Industry followed with 99.394m shares worth N219.455m in 901 deals. The third place was the Consumer Goods Industry, with a turnover of 87.434m shares worth N1.628bn in 3,768 deals.
Trading in the top three equities namely Fidelity Bank Plc, Access Holdings Plc, and FBN Holdings Plc, (measured by volume) accounted for 2.167 bn shares worth N18.650 bn in 5,083 deals, contributing 60.17 percent and 51.16 percent to the total equity turnover volume and value respectively.
Forty-eight equities appreciated lower than 51 equities in the previous week. 30 equities depreciated in price, higher than 26 in the previous week, while 78 equities remained unchanged, lower than 79 recorded in the previous week.
Gainers' Table
Leading the gainers' table was the Computer Warehouse Group whose shares appreciated by 56.82 percent to close at N2.07, and Ardova Plc gained 37.50 percent to close at N26.40.
Transnational Corporation Plc recorded a 33.51 percent gain to close at N2.59, Multiverse Mining and Exploration Plc gained 32.90 percent to close at N4.12 and Sovereign Trust Insurance Plc gained 27.27 percent to close at N0.42.
Losers' Chart
Atop the losers' chart was C &I Leasing, which dipped by 19.60 percent to close at N3.20, Access Holdings Plc lost 12 percent to close at N9.90, Royal Exchange Plc lost 11.48 percent to close at N0.54, Sunu Assurances Nigeria Plc suffered a 9.26 percent loss to close at N0.49 and Bua Cement lost 8.02 percent to close at N90.
The post NGX: Investors Record N136bn Loss In One Week appeared first on Naija News.