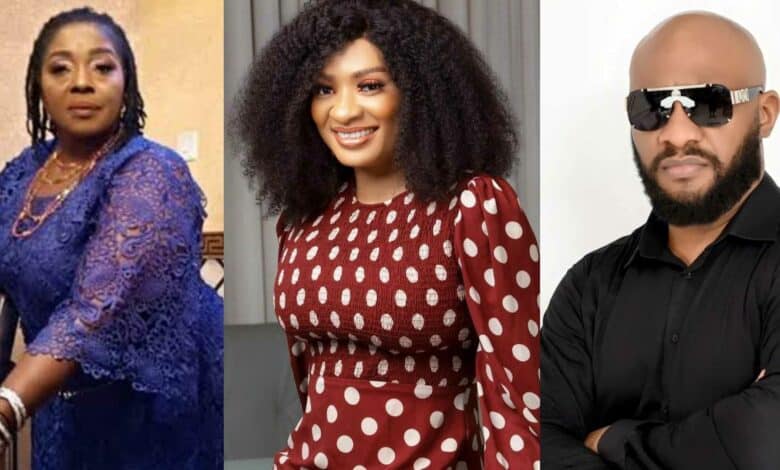 Veteran Nollywood actress, Rita Edochie, has thrown a subtle shade at her junior colleague and second wife of Yul Edochie, Judy Austin.
Naija News reports that the thespian while celebrating Mother's Day today, shared a video collage of May Edochie's pictures while describing her as the one and only wife of the Nollywood actor.
She added that any other wife of the actor is counterfeit.
The actress wrote: "Happiest Mothering Sunday to the one and only Yul Edochie's wife we know Queen May Yul Edochie. Any other na counterfeit"
Yul Edochie Shares Fun Moment With Judy Austin
Meanwhile, Yul Edochie recently shared a video of a fun moment with his second wife and colleague, Judy Austin.
This comes weeks after the death of his son with his first wife, May Edochie, who is still grieving over the tragic incident.
Taking to his Facebook page, Yul Edochie revealed he was having a music moment with Judy as they both vibed to the song in excitement.
He captioned the video, "Music moments with ISI MMILI; Yul Edochie and IJELE ODOGWU: Judy Austin".
However, the video left many netizens disappointed, while describing Yul's action as insensitive considering the current state of his wife May, who is still mourning and has been away from social media.
The post 'The Only Yul Edochie's Wife We Know, Any Other Na Counterfeit' – Rita Edochie Hails May appeared first on Naija News.