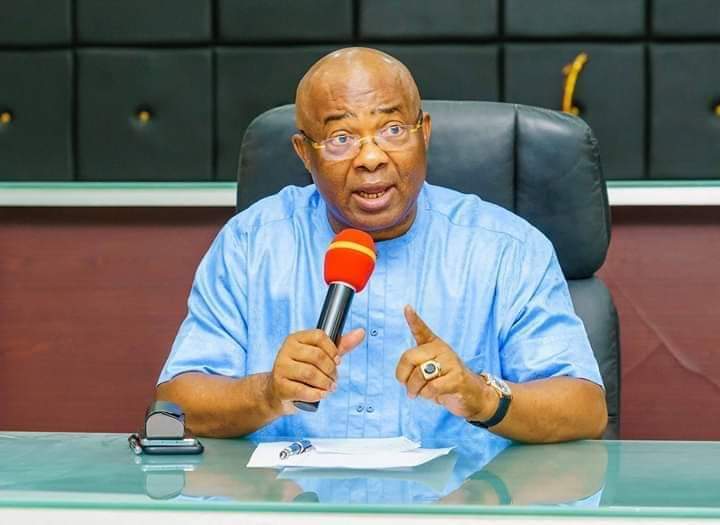 Governor of Imo State, Hope Uzodimma has stated that nothing can stop his victory in the upcoming November 11 governorship election in the state.
Speaking during an appearance on Channels Television on Thursday, Uzodimma said the result of the presidential election will not determine the outcome of the forthcoming governorship election.
The governor said the All Progressives Congress (APC) won majority seats in the National and State Assemblies elections and also welcomed some federal lawmakers into the party.
He said: "First of all, my party did not lose an election in Imo state. If I understand what the situation is — we had an election on February 25 in Imo state.
"We (APC) produced two senators out of three and four members of the House of Representatives out of seven concluded seats.
"The next week, which was March, we produced 25 members of the House of Assembly out of 27 seats. Is that how to lose an election?
"APC is a party to beat in Imo. APC had done so well that there is already an exodus from other political parties to our great party.
"Presidential election in Nigeria is not calculated or used to assess governorship election.
"In a presidential election, the result is declared according to votes in all states of Nigeria. In the number of votes cast in Nigeria, APC won.
"In the governorship election, the result will be based on votes cast in Imo state and until that is done, nobody is going to beat his chest to tell you what is going to be the result."
The post Imo Guber: Nothing Can Stop My Re-Election Bid – Uzodinma appeared first on Naija News.