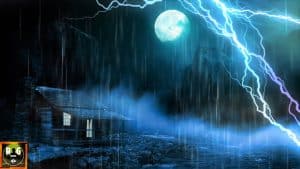 The Nigerian Meteorological Agency (NiMet) has named some states that will experience heavy rainfall and thunderstorms in the coming days.
In a statement issued on Thursday (today), the agency noted that while some states are already experiencing rainfall, the following states; Plateau, FCT, Nasarawa, Jigawa, Adamawa, Yobe, Borno, Bauchi, Gombe, Kaduna, Kano and Katsina states should expect heavy downfall in no long time.
"Thunderstorm cells are currently observed over the country's northern parts, including Borno, Taraba, Gombe, Bauchi and Kano.
"These are expected to propagate westward to give equally thunderstorm to some cities," the statement noted.
The statement added that the current thunderstorm cells are expected to propagate easterly to give thunderstorms
accompanied by squalls to the listed cities in the next 2-6 hours.
NiMet said for areas where thunderstorms are expected, strong winds are likely to precede the rains, and as such, trees, electric poles, unsecured objects and weak buildings may be felled, so the public is advised to be cautious and stay in-door especially during heavy rainfall to avoid being struck by lightning.
The agency, thereby admonished all Airline operators to avail themselves of weather reports periodically for effective planning in their operations.
It added that moderate to heavy rainfall could lead to flash floods. Also, disaster risk managers, agencies and individuals have been asked to be proactive to avert the loss of lives and property during the rainy season.
The post NiMet Names States That Will Experience Thunderstorms, Heavy Rains – [Full List] appeared first on Naija News.