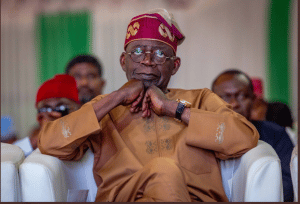 The camp of the presidential candidate of the Peoples Democratic Party (PDP) in the 2023 election, Atiku Abubakar, has reacted to the report of President-elect, Bola Tinubu, jetting out of Nigeria for Europe.
Naija News reported earlier that Tinubu departed Nigeria on Wednesday afternoon, two weeks after returning from a three-country visit that included London, Saudi Arabia, and Paris.
It was gathered that Tinubu's latest trip is part of his efforts to refine transition plans and programs and discuss policy options with key aides.
According to a statement from the Office of the President-elect, signed by Tunde Rahman, the trip allows Tinubu to carry out tasks without unnecessary pressure and distractions.
It was revealed further that during the trip, Tinubu will engage with investors and key allies to market investment opportunities in Nigeria and showcase his administration's commitment to fostering a business-friendly environment through policies and regulations.
Meetings with multi-sectoral actors in Europe's business community, including manufacturing, agriculture, tech, and energy, have also been scheduled.
Reacting, however, to the claims by Tinubu's camp, Atiku's campaign spokesman, Daniel Bwala, said that the President-elect's trip was a medical follow-up and not a working trip, as stated by his media team.
In a post on his Twitter page on Wednesday, Bwala said calling Tinubu's journey a working trip is wrong because he's not the president yet.
"Now they have learned to call the medical follow-up trip a working trip. Hold on; he is not yet the president, so technically, it is wrong to call it a working trip or visit. His media people should learn to humanize him so they do not have to make lies statecraft.
"We have seen the movie before. Whilst PMB's media people were busy saying the president is on a working trip or visit, PMB keeps saying "I have never been this sick before". I thought Tinubu's media aides would learn from that; alas if it didn't Dey, it didn't Dey," Bwala noted on the microblogging platform.
The post Tinubu's Europe Trip: Atiku's Camp Alleges Why President-elect Jet Out Of Nigeria appeared first on Naija News.