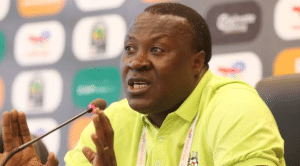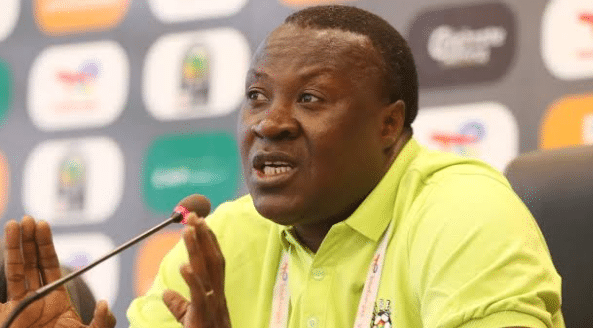 The head coach of Burkina Faso, Brahima Traore, has stressed that he intends to lead the country to the semi-finals of the ongoing Under-17 AFCON in Algeria.
To achieve that, Traore has noted that the Burkina Faso under-17 team are determined to beat the Golden Eaglets of Nigeria in the quarter-finals on Thursday, May 11. The match will kick off at 8 PM WAT.
Recall that Burkina Faso defeated West Africa's heavyweights Cameroon 2-1 to reach the quarter-finals which proved that they are not pushovers in the tournament.
Before the coach commented on his team's game against the Golden Eaglets, the 49-year-old tactician praised his team's perseverance and toughness in their match against Cameroon, which allowed them to move to the round of eight.
He said, "When we conceded the first goal, we just changed our system and tactics to be more attacking. We put pressure on them and scored the two goals."
"We worked hard and had a good fighting spirit. We went 1-0 down but never gave up. We had confidence in ourselves and I am happy with the desire shown by the players."
Crossing the quarter-finals to the semi-finals is the target of Brahima Traore who knows the importance of going so far in the tournament. Any team that goes as far as reaching the Semis will automatically qualify for the Under-17 FIFA World Cup in December.
Hence, Burkina Faso must beat the Golden Eaglets to stand a chance of playing in the global competition which Nigeria have won a record five times.
Ahead of the clash between Burkina Faso and Nigeria, Traore told CAFOnline, "We had two objectives in this tournament; first to get to the semi-finals and then to fight for the title. We will prepare well for Nigeria to enable us to get to the semis and earn the World Cup ticket."
The post I Want To Use Nigeria To Win World Cup Ticket – Burkina Faso Coach appeared first on Naija News.