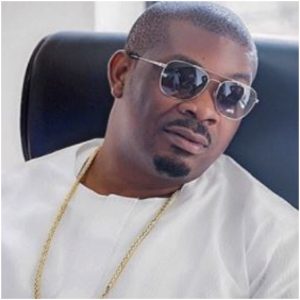 Music mogul, Michael Collins Ajereh, better known as Don Jazzy, has decided to reinvent himself by venturing into soap business.
This comes after the music producer, in an Instagram post on Tuesday, announced that he is "redefining and reinventing" himself.
The music executive, who spoke in pidgin English, said the new business is "the next mountain I am about to climb".
"I know say na music I tey start, but life is about reinventing yourself and redefining who you are. You know how you reach the top of one mountain and then you move to another; artiste, award-winning music producer, record label executive, founder Jazzy's Burger, tech pro, crypto Mbappe. Here's the next mountain I am about to climb- Drip. Introducing my first range of beauty soap," Don Jazzy said.
In another post, he wrote; "Yesterday my baby Mavin turned 11. Today is the beginning of another exciting journey for me. Allow me to introduce to you my new baby."
On Monday, Don Jazzy marked the 11th anniversary of Mavin Records, his record label.
The music producer shared a short video that summarised the label's accomplishments in the past 11 years.
"My baby is 11 today. They say time flies when you are having fun. I cannot believe it's 11 years already cos trust me it feels like yesterday," he had written.
In 2022, the singer also launched a junk food company.
The post Don Jazzy Turns Soap Seller, Gives Reason appeared first on Naija News.