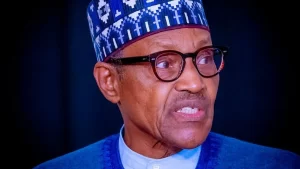 President Muhammadu Buhari reacted to the Supreme Court's verdict on Tuesday which affirmed Ademola Adeleke as the Governor of Osun State.
Naija News that the former Governor of the state, Gboyega Oyetola, had challenged the outcome of the election that saw Adeleke to victory.
Oyetola's suit was, however, dismissed at the court ruling today.
Reacting in a statement issued by his spokesman, Femi Adesina, today, President Buhari said he recognized the Supreme Court's verdict on the July 16, 2022 governorship election in Osun State, as the ell the important role of the judiciary in deepening the rule of law and democracy.
The Nigerian leader, however, reminded the political class and their supporters that the main task at hand is to make the people feel the impact of good governance, where a prosperous, peaceful and stable Osun is guaranteed.
Buhari admonished all citizens and residents of the State, particularly her notable sons and daughters, to give the government of Adeleke all the support it needed to ensure that programmes, policies, plans and aspirations fashioned to make individual Electionsesses flourish succeeded.
According to him, "Elections should be seen as the path to an end, which is the progress of the people in a peaceful environment, rather than unending bickering. This is the time for inclusion and harmony in the State at the end of litigation."
Buhari also thanked the people of Osun for contributing immensely to the development of the nation, particularly through the State's rich cultural heritage, several historic sites and tourist attractions, including the Osun-Osogbo Sacred Grove, which is a UNESCO World Heritage Site.
The President trusted that the government would continue to develop the boundless resources in the State of the Living Spring, complementing the roles of the government at the Centre of national development and prosperity.
The post Buhari Reacts As Supreme Court Affirms Adeleke As Osun Governor appeared first on Naija News.