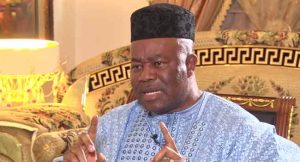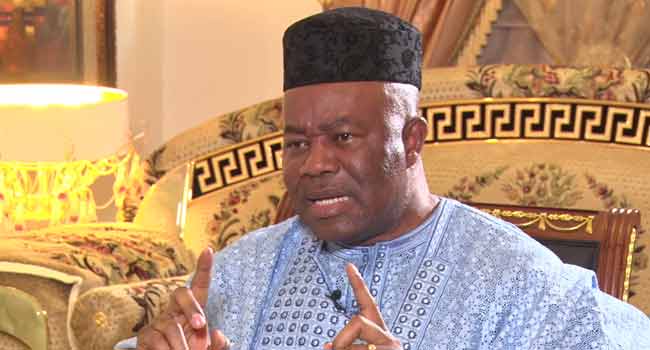 The All Progressives Congress (APC) chosen candidate for the 10th National Assembly Senate President, Senator Godswill Akpabio has said that his election is in the hands of his colleagues.
The senators stated this during the ongoing induction programme for the members-elect of the House and Senators-elect on zoning formula earlier on Monday in Abuja.
He however expressed hope that there would be cooperation between the party and its leadership.
According to him, "It is a normal thing for people to move one direction or the other. I am not worried about anything because I believe that the will of God will be done. In terms of being the Senate President, it is in the hands of my colleagues, the Senators elect. They will take the decision and the will of God will be done.
The lawmakers are the ones choosing the Senate President. But I believe that there should be cooperation between the lawmakers and the party. Once the leadership is out in place, there should be cooperation between the leadership and the administration".
Also speaking on the issue of zoning, the party's preferred choice for deputy speaker of the House, Hon. Kalu, (APC, Abia) opined that having a cohesive house will enable the president-elect Asiwaju Bola Ahmed Tinubu achieve his aim for the country.
He said, "A more consolidated House is better for the incoming administration if the objectives set by it is to be achieved. We must work as a formidable front towards confronting the hydra headed problems confronting us as Nigerians."
The post Senate Presidency: I Am Not Worried About Anything, It Is in The Hands Of My Colleagues – Akpabio appeared first on Naija News.