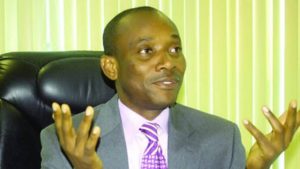 The Director of the Abuja School of Social and Political Thoughts, Sam Amadi has stated that a nation cannot build legitimate governance without electoral justice.
He referred to the current electoral system as "completely dumb" since it places someone in power and requires them to defend their election as commander-in-chief.
Amadi had previously suggested that President-elect Bola Tinubu's inauguration could be halted before May 29 due to a serious case pending at the tribunal.
On Sunday, the former Chairman of the Nigerian Electricity Regulatory Commission (NERC) took to Twitter to advise critics to abandon electoral triumphalism in favour of electoral justice.
In a series of tweets, Amadi wrote, "Those who think they have big brains should be thinking hard about the future. Nigeria will have a new government with limited and contested mandates. Instead of thinking about how to enjoy Aso- Rock think about how to deal with this crisis on top of an almost vanished state power.
"We have to exit this track of electoral triumphalism and get on electoral justice. That culture of "grab it, smash it" or "do die" is what collapsed all previous republics. Without electoral justice, you can't build legitimate governance. Let's find that out and not bash Sam
"You can start today thinking about how we run an electoral system that does put someone in power and ask him to defend his election as commander-in-chief in a 3rd world. In risk analysis & engineering that is completely dumb. Start thinking how to fix it for 2027, if it will come."
The post May 29: It Is Dumb To Defend Mandate After Assuming Power – Sam Amadi appeared first on Naija News.