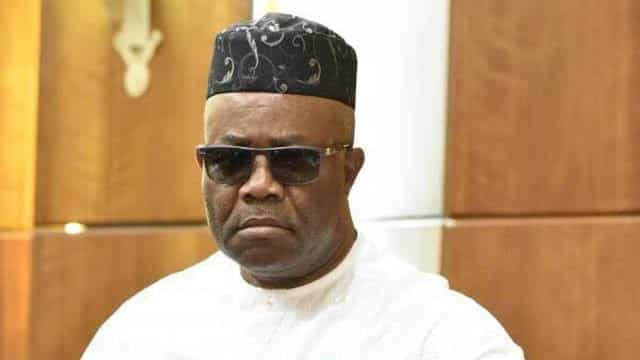 Some lawmakers elected on the platform of the Peoples Democratic Party (PDP), the main opposition party, have rejected Godswill Akpabio as the Senate President for the 10th Assembly.
This response follows the All Progressives Congress (APC) caucus meeting on Friday with President-elect, Ahmed Bola Tinubu.
Akpabio, a former two-time governor of Akwa Ibom and current Minister of Niger Delta Affairs switched from the PDP to the APC before contesting for Senate again.
Following information from the meeting held with Tinubu on Friday, there are claims that Senator Jibrin Barau is set to be Akpabio's deputy, while Tajudeen Abass and Benjamin Kalu are expected to serve as Speaker and Deputy Speaker of the lower legislative chamber.
However, concerns have arisen over the choice of Akpabio, as some PDP senators feel he is unprincipled and untrustworthy.
An anonymous PDP senator who spoke with Daily Post, "The choice of Akpabio is not acceptable to us. We are the major opposition in the 10th Senate and APC should listen to us. We don't want Akpabio.
"Only 3 out of 36 PDP Senators are backing Akpabio which I know, the Senators-elect are from Rivers State and governor Nyesom Wike urged them to support him.
"He is offering us money but we don't want his money because he is not principled. He will eventually sell out the Senate if allowed to be the Senate President, the source alleged.
"Remember what he did in 2018/2019. The PDP honoured him as a first-timer in the Senate by giving him an exalted position of Minority Leader.
"Without any just cause, save for his pocket and selfish interest, he abandoned the PDP midstream and joined APC. He was rewarded with a ministerial position. We can't trust such a person as a Senate President, he is unstable."
The post 10th NASS: Akpabio Is Offering Us Money, He Will Sell Out Senate – PDP Lawmaker Claims appeared first on Naija News.