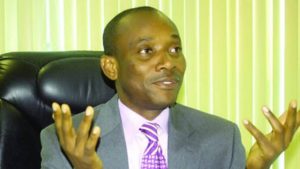 The Director of the Abuja School of Social and Political Thoughts, Sam Amadi, has cleared up the confusion regarding his previous statement about the status of President-elect Bola Tinubu.
He emphasized that the title "President-elect" is not an official position and that Tinubu's inauguration could be halted before May 29 due to an ongoing tribunal case.
Amadi originally made this statement on Twitter, which led to mixed interpretations.
He further clarified the situation in a series of tweets, stating that it is not guaranteed that Tinubu will form the next government.
In his tweets, Amadi explained that the judiciary has the power to reverse the declaration of the President-elect, and there is no constitutional duty to inaugurate on May 29 if the declaration is legally challenged.
He wrote, "Clarification on Legal Status of President-Elect.
"@officialABAT is PRESIDENT-ELECT. But he is not yet President.
"2. It isn't automatic that he will form the next government. He has a serious case in the tribunal that can go either way.
"3. The tribunal can stop the inauguration before the 29.
"Like I always say, corruption in language leads to corruption in statecraft. Just as the law gave @inecnigeria power to make a declaration, it gives the judiciary the power to reverse it. There's no constitutional duty to inaugurate on May 29 if a declaration is legally challenged as here.
"There is no fait accompli about the situation. Some use of language can create a false narrative where we believe that a declaration by @inecnigeria no matter how wrong constitutes a new government. No. It does not until the final court says so."
The post Why Tinubu May Not Be Inaugurated On May 29th – Sam Amadi appeared first on Naija News.