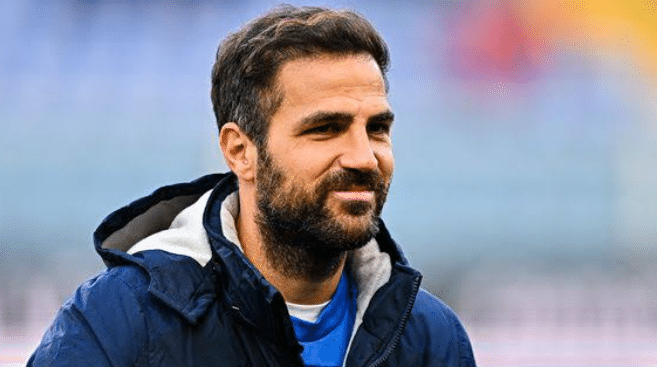 Former Chelsea midfielder, Cesc Fabregas believes that the struggling West London-based club will bounce back and contend for the league title next season.
The 2022-2023 season is the worst season for Chelsea in this century as they have struggled to win games even against minors.
This terrible form became worse when the club's new owners led by American investor Todd Boehly bought the club in 2022 and invested over £600 million in signing players in two transfer windows.
Currently, Chelsea are sitting in the 12th spot with 39 points in 33 games, just 9 points away from the relegation zone with five league games left to play.
This season alone, Chelsea have tried two permanent coaches, one interim manager, and now a caretaker coach in the person of Frank Lampard, a former player, and coach of the club.
Under Lampard, The Blues have suffered five successive defeats including a 3-1 defeat at the hands of title contenders Arsenal on Tuesday.
Despite this woeful run, Cesc Fabregas who played for Chelsea between 2014 and 2019 insisted that the club has been in this position before and successfully bounced back the following season to win the league title.
"Six years ago we had a really bad season at Chelsea, we finished tenth if I remember correctly", Cesc Fabregas told Sky Sports.
"Jose Mourinho left, [Guus] Hiddink came, and he started to play younger players like Ruben Loftus-Cheek and Tammy Abraham to give them experience for the next year.
"And I remember in April, they signed [Antonio] Conte, who came to the training ground, spoke to us individually, planned what he wanted to do with us.
"We started fresh and won the Premier League, against [Pep] Guardiola, against [Jurgen] Klopp, I mean it is not impossible.
"It happened six years ago, I lived it, if you bring someone in who has the character and can give everyone clear ideas and get everyone on board, then it is doable."
Cesc Fabregas who has played for Arsenal and FC Barcelona before he joined Chelsea in 2014, is currently playing for Italian Serie B club Como. The 35-year-old Spanish midfielder has played 15 times and provided 2 assists so far in the 2022-2023 season.
The post Fabregas Says Chelsea Can Win Premier League Next Season appeared first on Naija News.