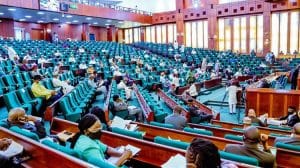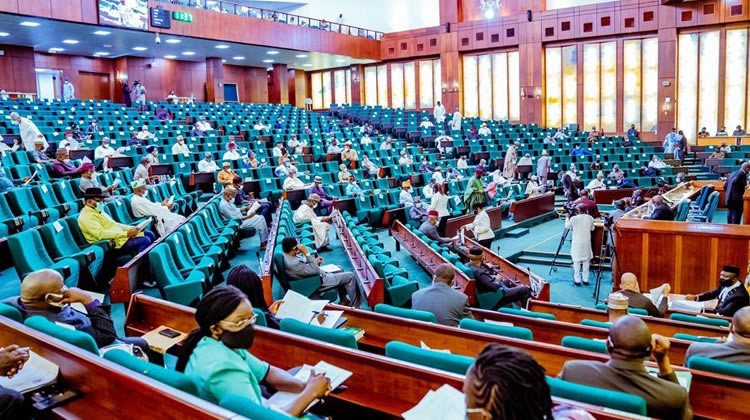 The Chief Whip of the House of Representatives, Mohammed Tahir Monguno (APC Borno), has said efforts by opposition political parties to upstage the ruling All Progressives Congress (APC) in the 10th National Assembly is a fruitless effort.
According to him, the APC still remains the majority in the house regardless of the numbers from the opposition parties.
Naija News had earlier reported that an opposition caucus under the aegis of 'Greater Majority' has vowed to upstage the ruling APC in the House
The caucus had in a communiqué declared its intention of producing the Speaker and Deputy Speaker of the House for the incoming 10th National Assembly.
The opposition group asserts that they have the majority in the Green Chamber with 180 representatives, while APC has 178.
However, the Chief Whip in his reaction said the opposition cannot produce the speaker or deputy in the 10th National Assembly, because they would never come out with a single voice and a united stand.
Monguno as gathered from Daily Trust said "Even if they field candidates, it will be fruitless because the APC members are united and will work together to produce the speaker, the deputy and the other positions.
"Whatever is happening now is the usual political moves to rally around the various candidates before things are finalised. I am telling you, we'll come out with one voice as the ruling party before the elections.
"We'll bring out our candidates before the elections as we did during Femi Gbajabiamila's election.
"We'll bring out the candidates and we'll unite because we are still the majority. So, even if they field their candidates, they are not going to win. By law, they are allowed to field candidates.
"The only exception is that a first-time member cannot contest. It is only a ranking member that can contest."
Also reacting was a political analyst identified as  Nelson Ekujumi, who said it is common practice in a democracy that the party with the majority members should produce the principal officers in the National Assembly.
Ekujumi, however, opined it is possible because the opposition PDP was able to produce the Deputy Senate President in 2015 by forming an alliance with some members of the ruling APC.
He told Daily Trust that "So, we can't say it is impossible. However, it will be difficult for them to execute because it is about negotiation. I am sure that the ruling party is also negotiating with some members of the opposition.
"We can only wish them (the Greater Majority) the best of luck, but the ruling party will not be passive over the matter as they would want to have the leadership of the National Assembly to promote cordial working relationship with the executive."
The post Chief Whip, Analyst Reacts To Move By Opposition Caucus To Upstage APC In The 10th NASS appeared first on Naija News.